The York Show 2014
On Friday, October 10, 2014, it was time to check out the one and only White Rose Gameroom Show (aka The York Show), which took place on Friday and Saturday, as it does every year. This was the 18th York Show, and also the first to take place back in the Old Main Building, a larger venue, for the first time since 2002.

This is always quite an assortment of pins to play, and this year was no exception, as you will see from my pics inside the show.

Check out The York Show's official site HERE for more information about the show.

See you at the show! Pingeek
CLICK ON ANY PIC TO ENLARGE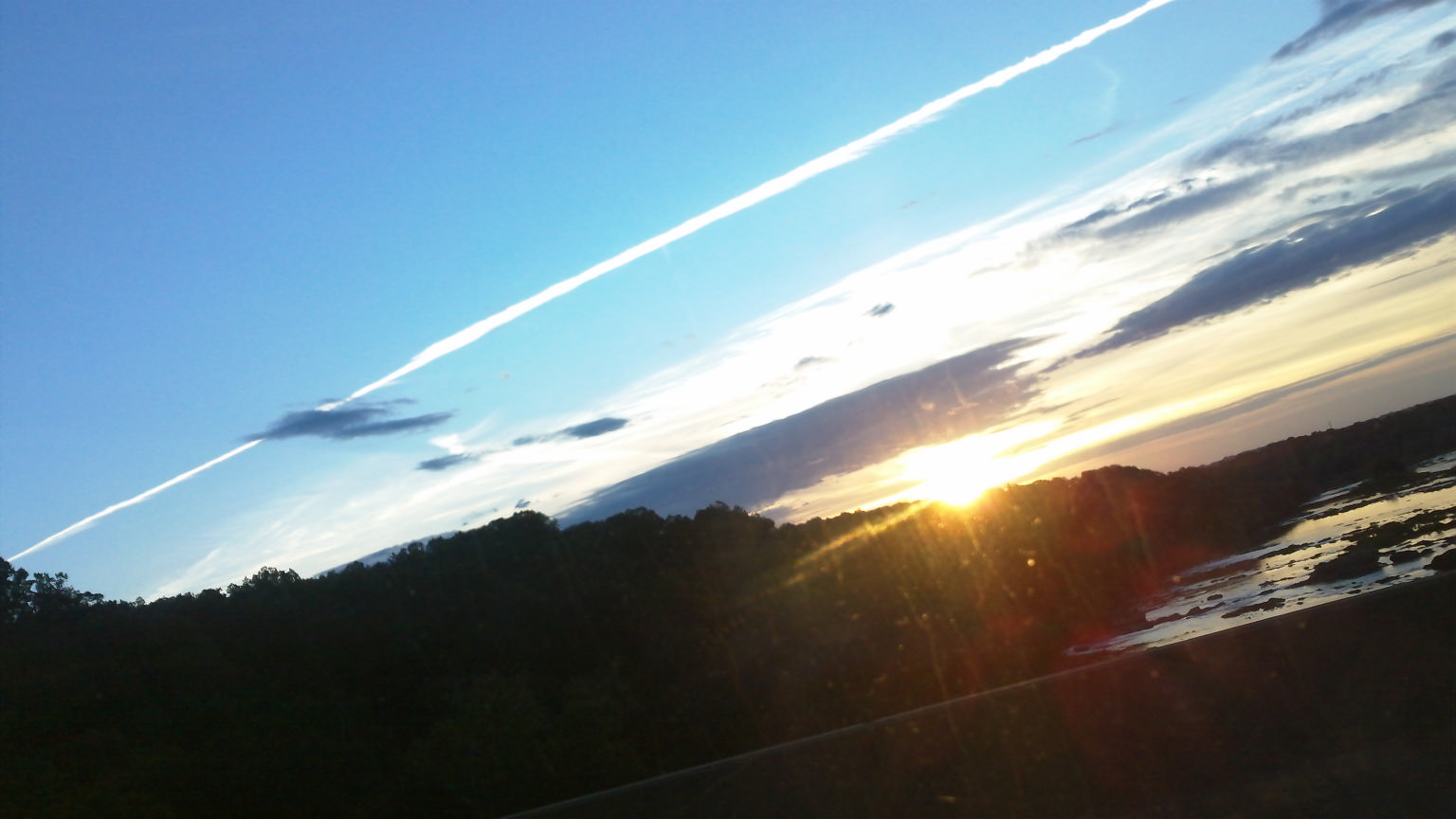 Tuesday morning, sunrise on I-95 North.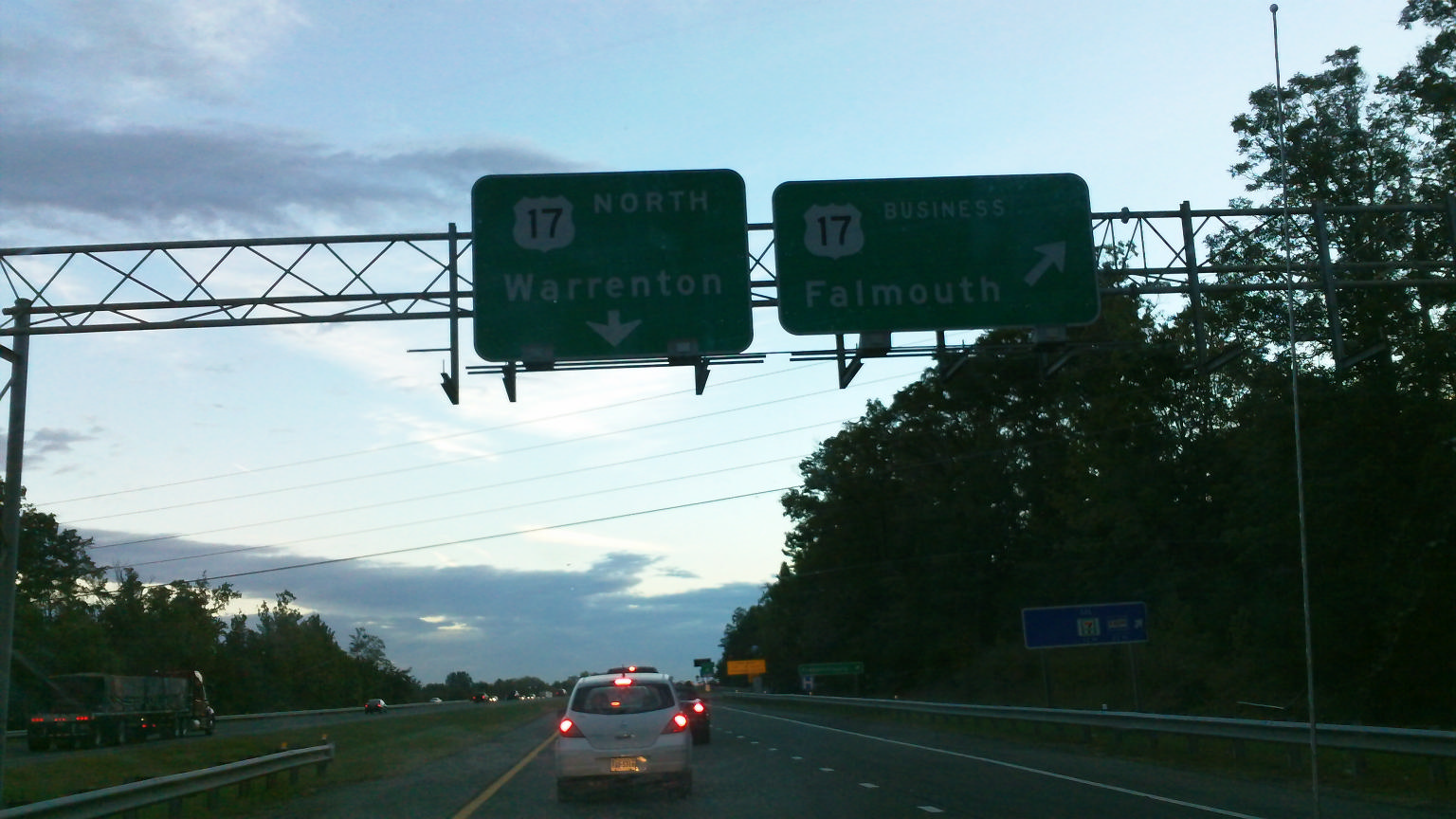 At exit 133, take 17 North Warrenton, then 15 North, then the York Street exit to route 30, and you are at York.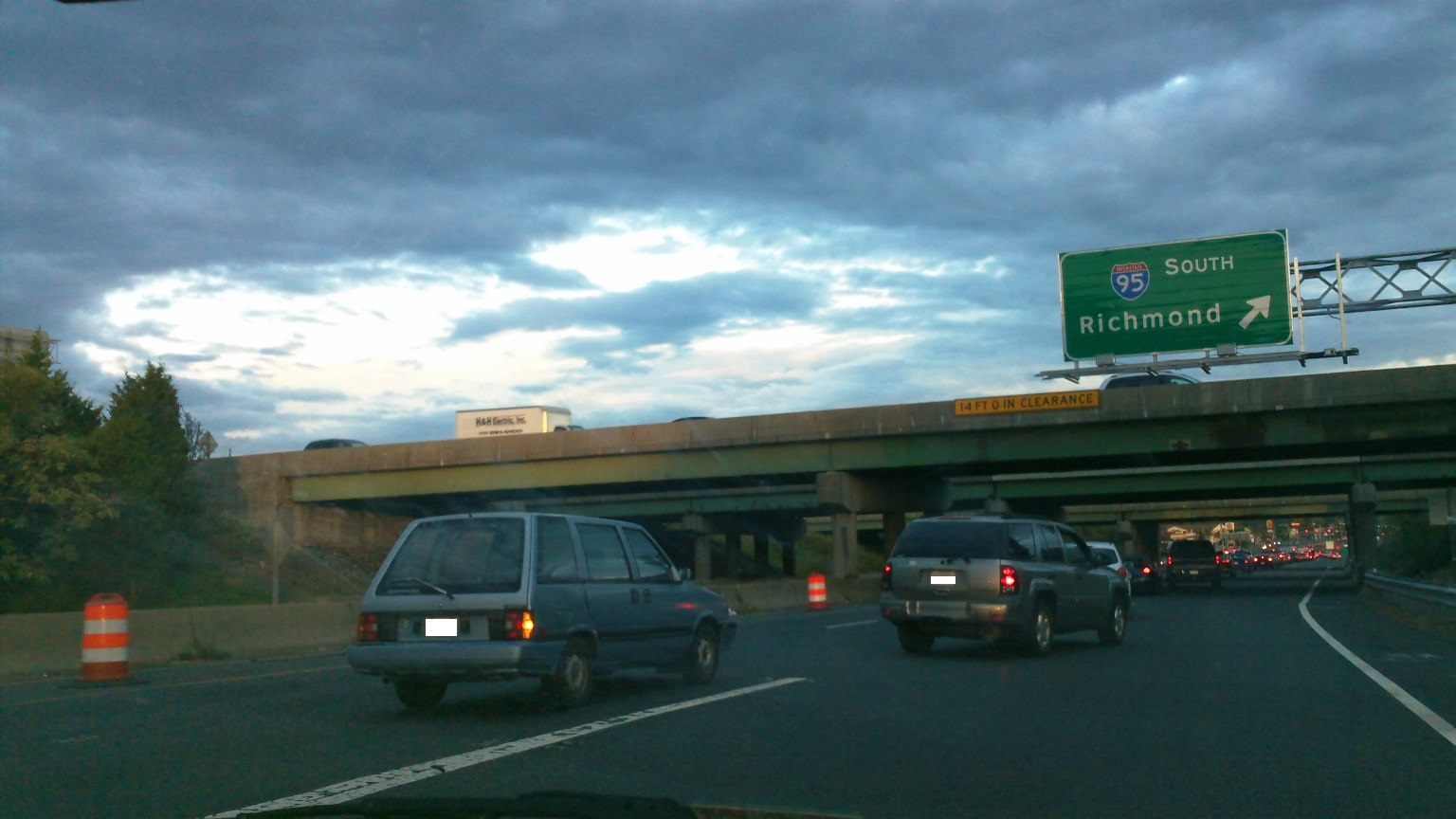 The blue car on the left is a somewhat rare Nissan Stanza wagon, circa 1984.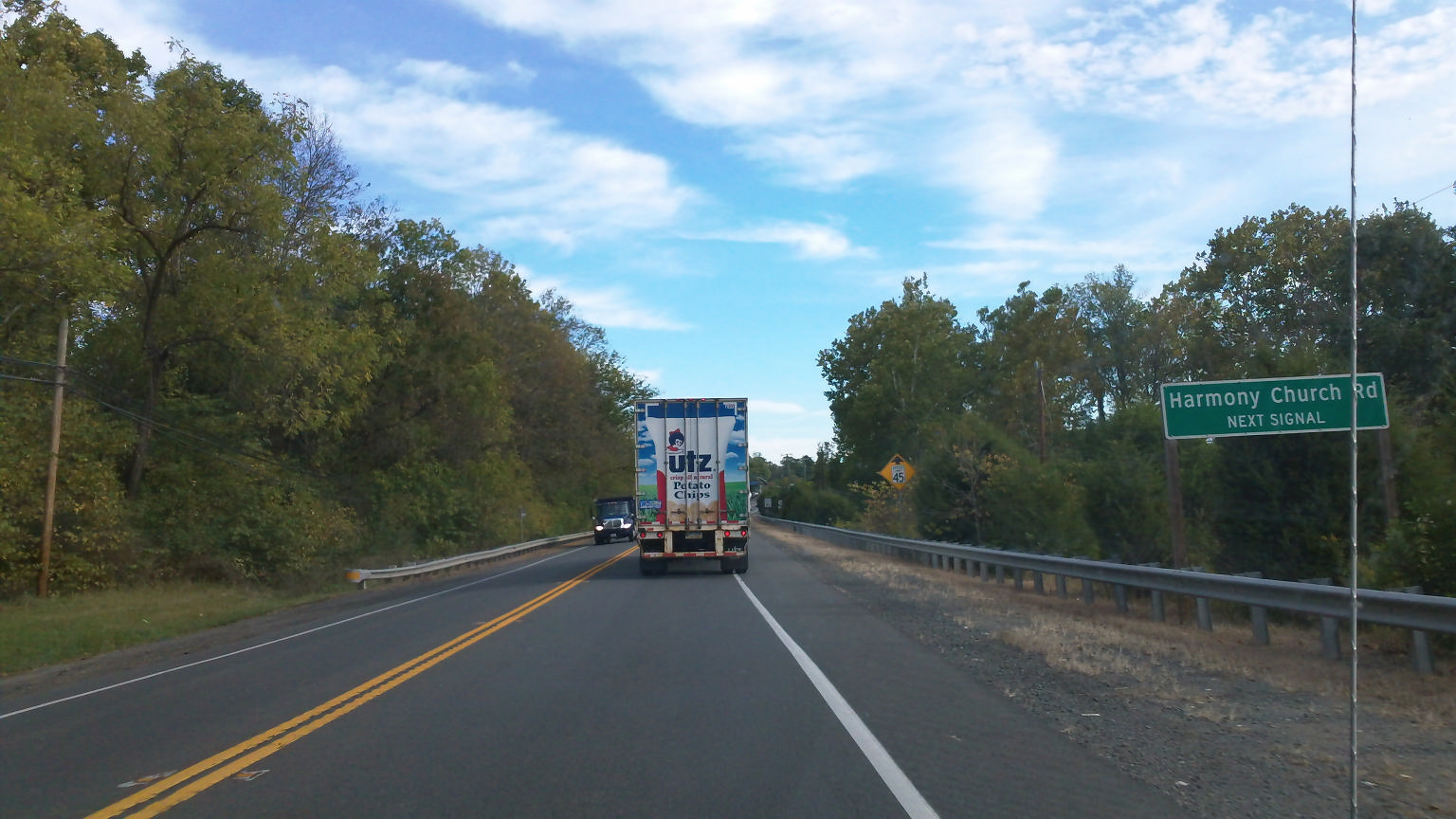 Somewhere in or near Maryland, the Utz truck was just ahead, and it's still a long way from their factory, which is located in Hanover, PA.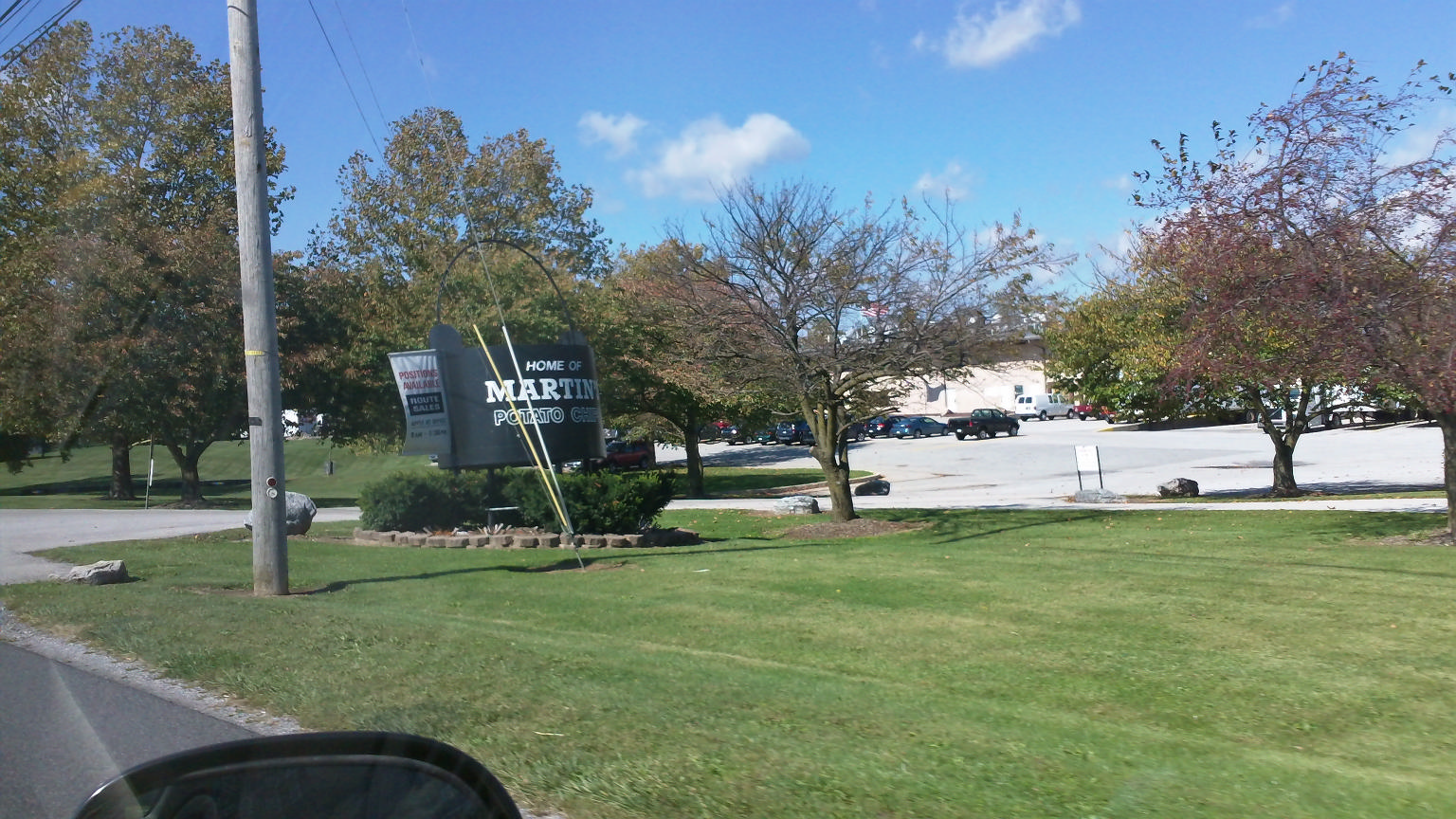 Martin's Potato Chips is located in the York area, not too far from Hanover.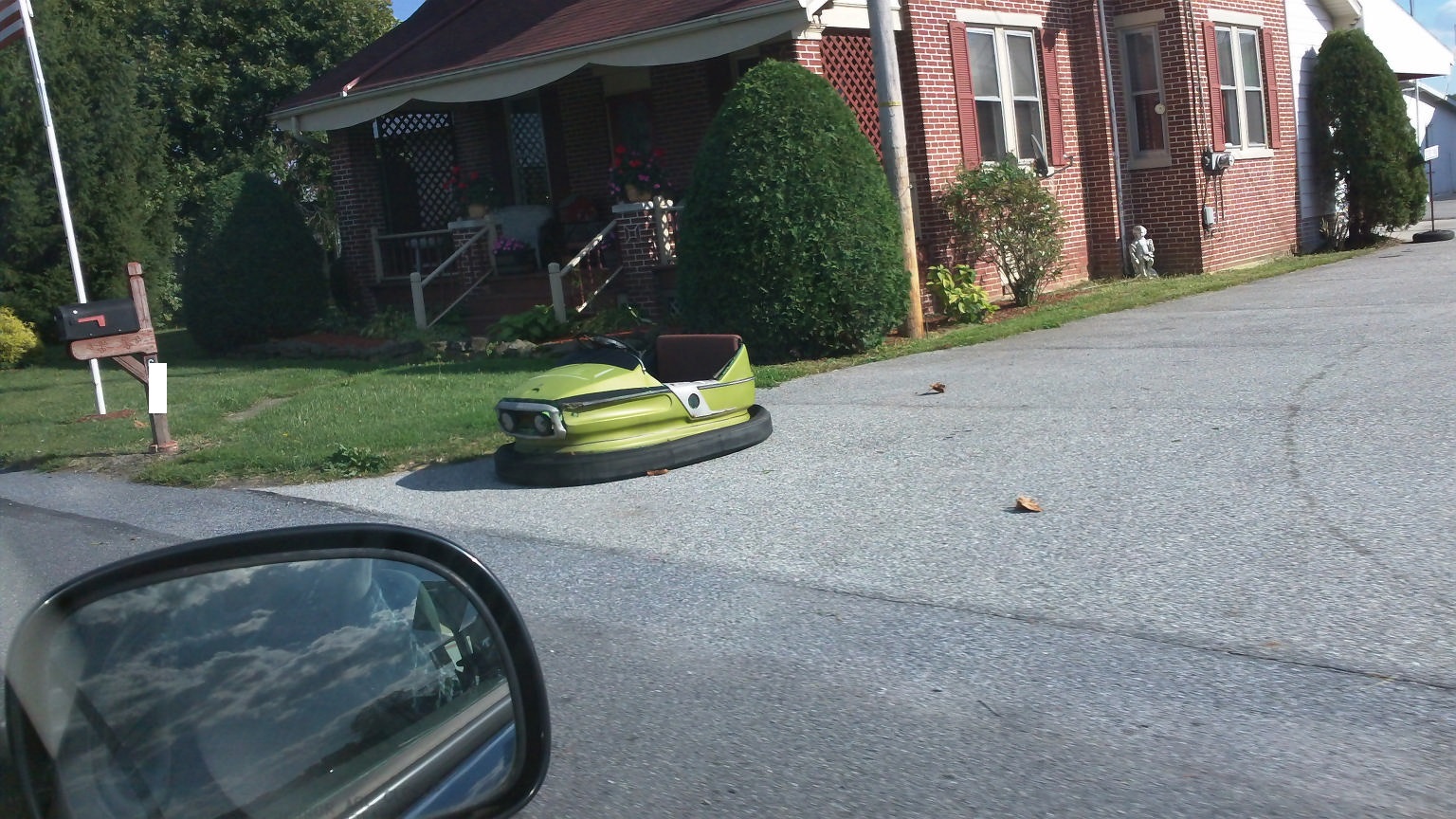 Other things to see on the way to York include the roadside bumper car...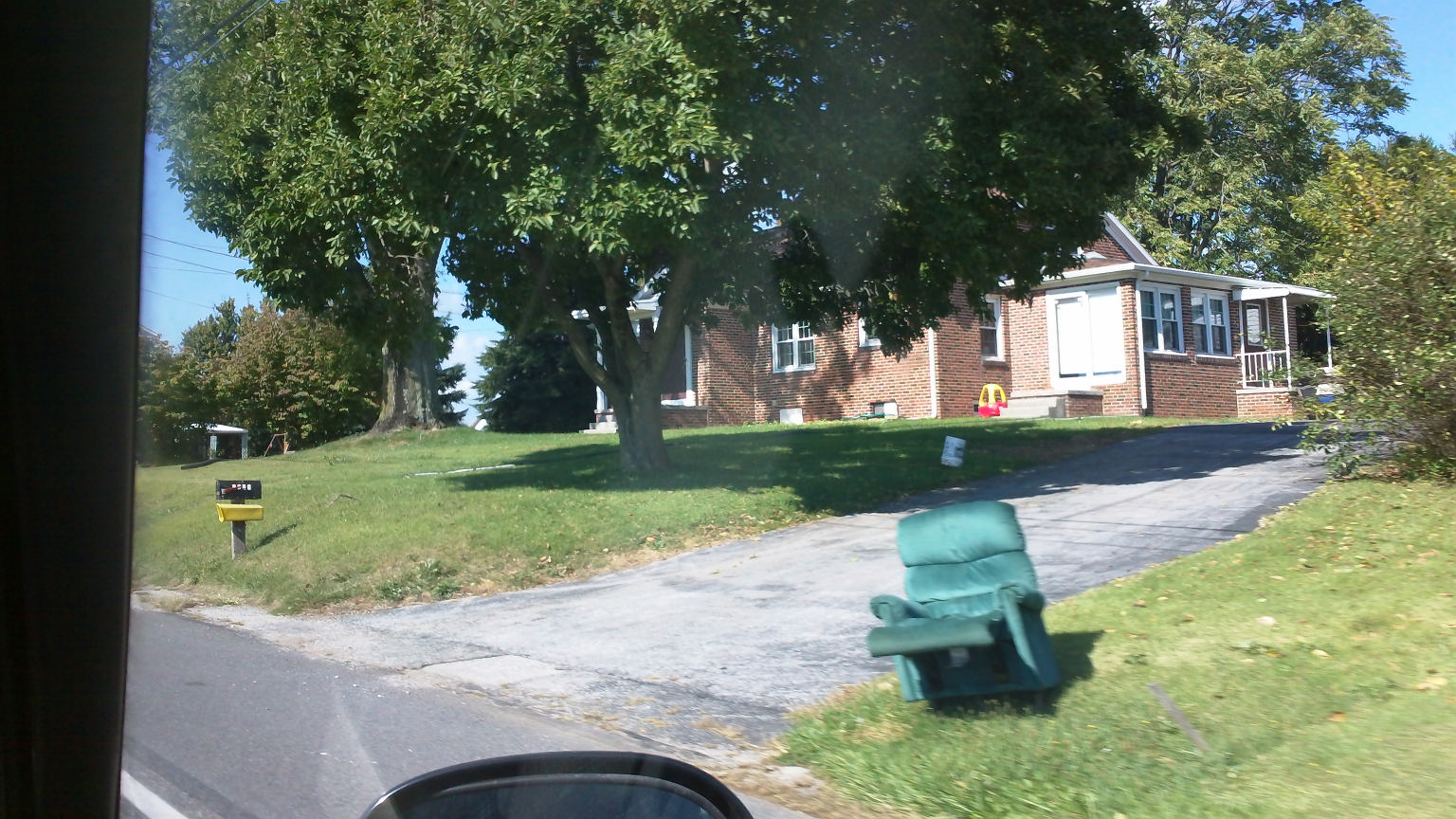 ...and the roadside chair.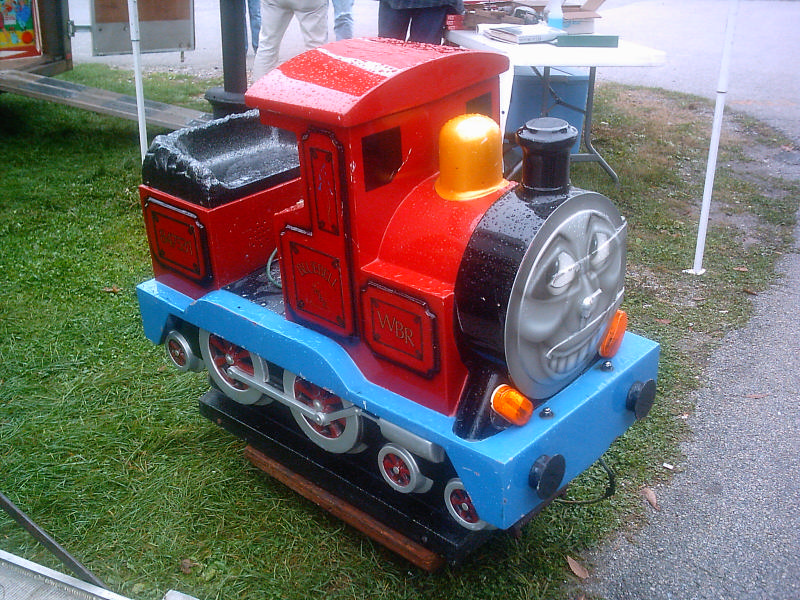 However, at the York Show, in the flea market area, things you don't see everyday include this....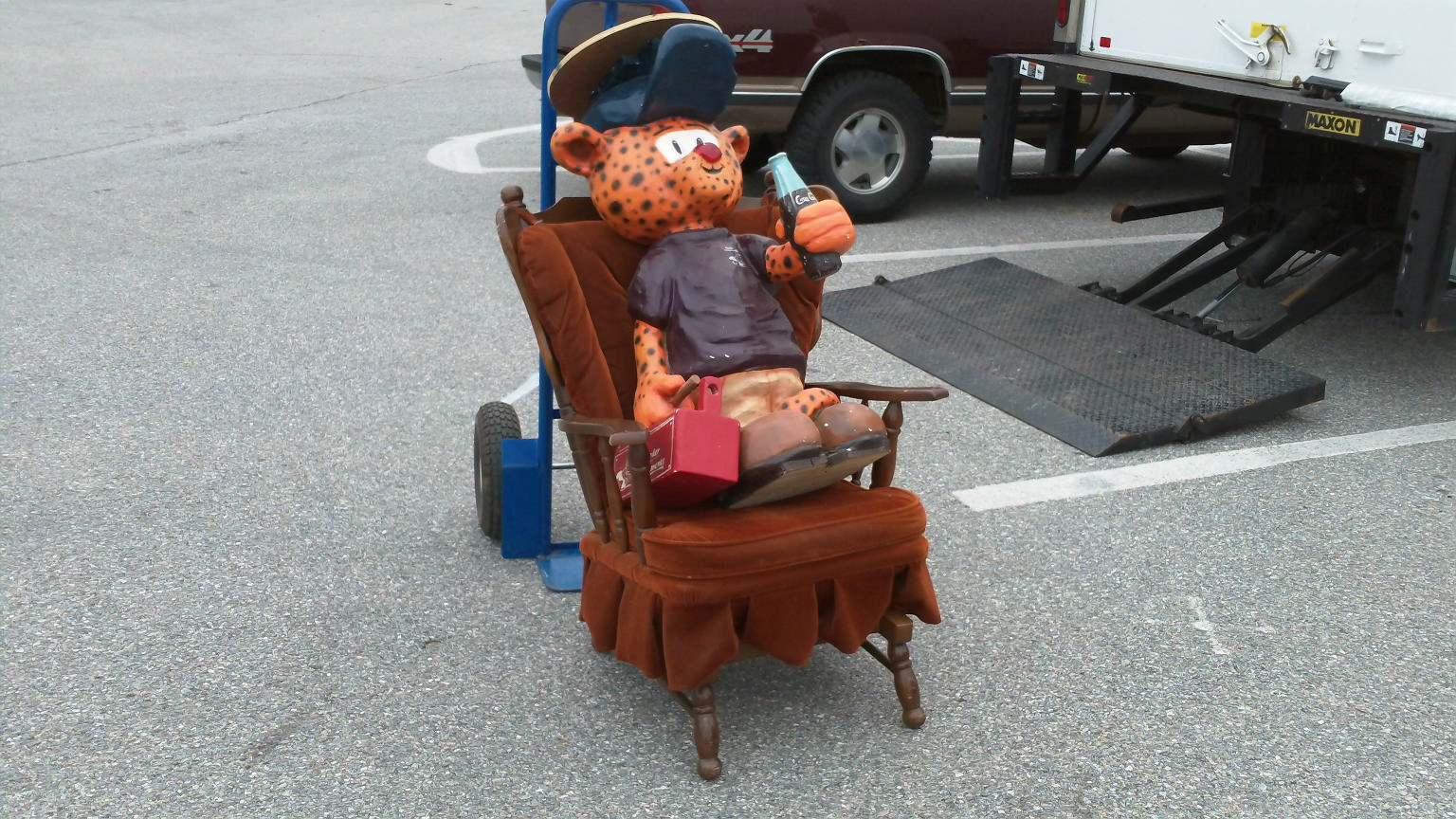 ...and most definitely this.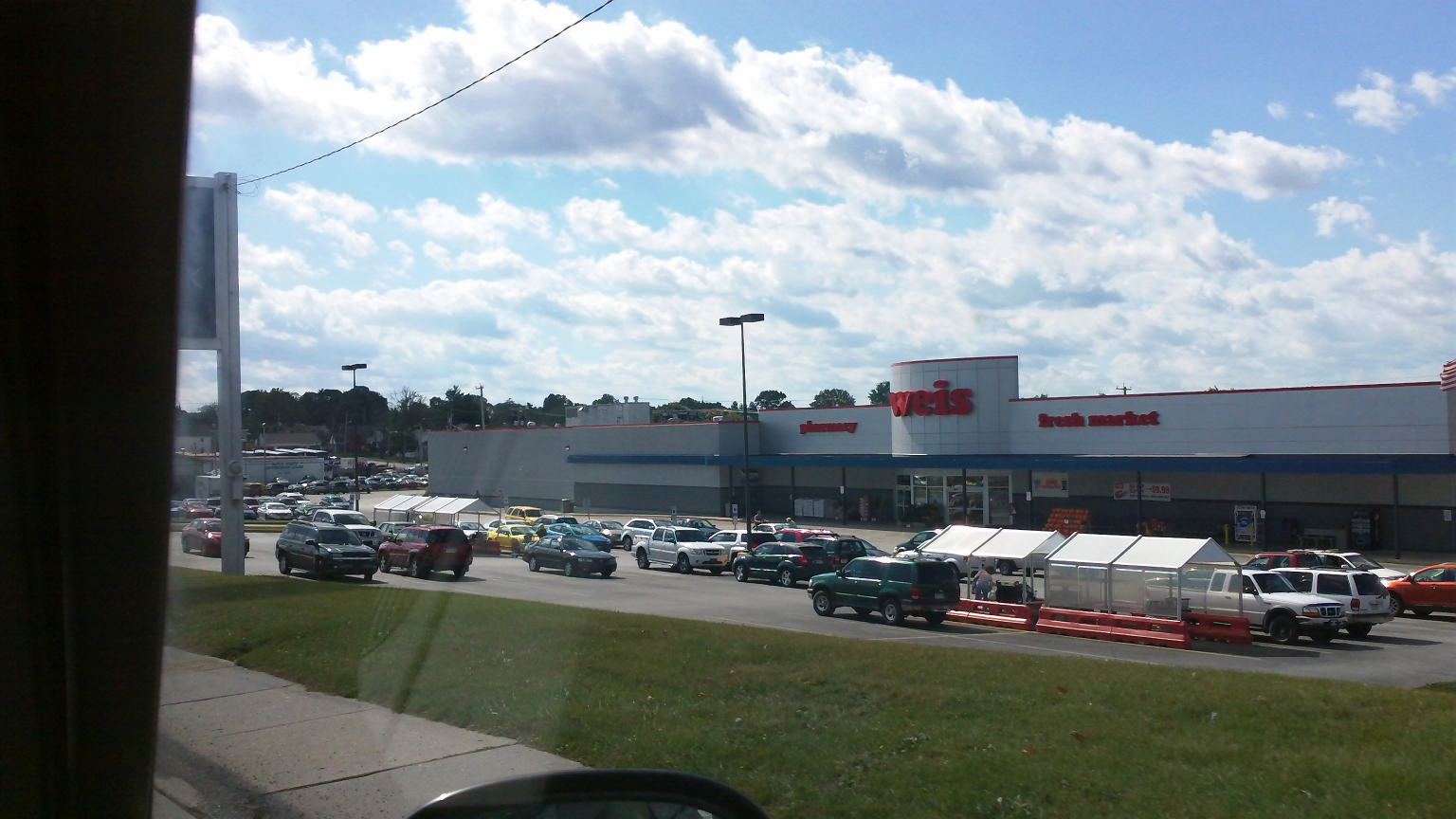 The Weis in Hanover, PA, has a great selection of bottled water and soda.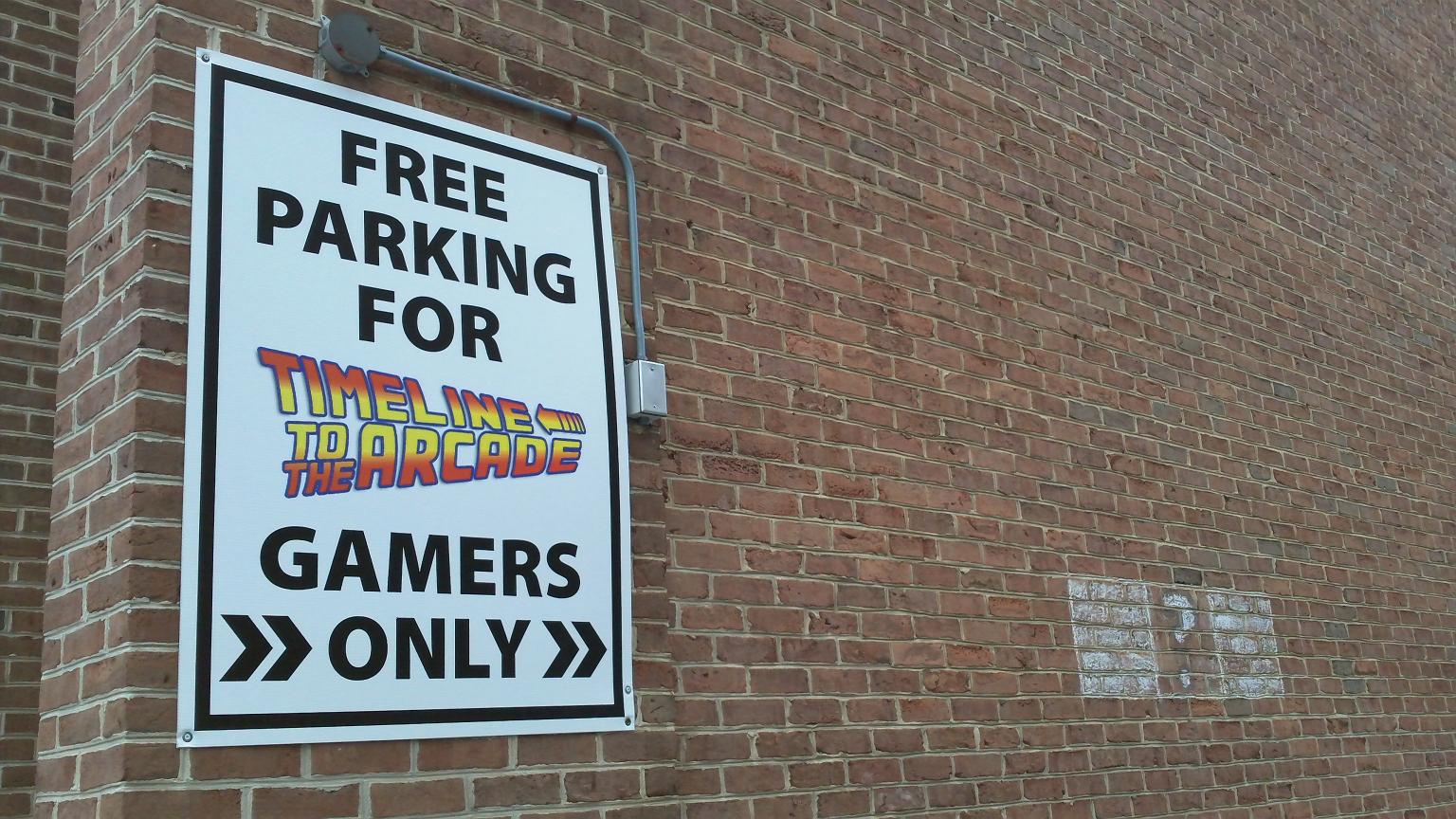 About a mile further, on the right, time for some classic arcade action.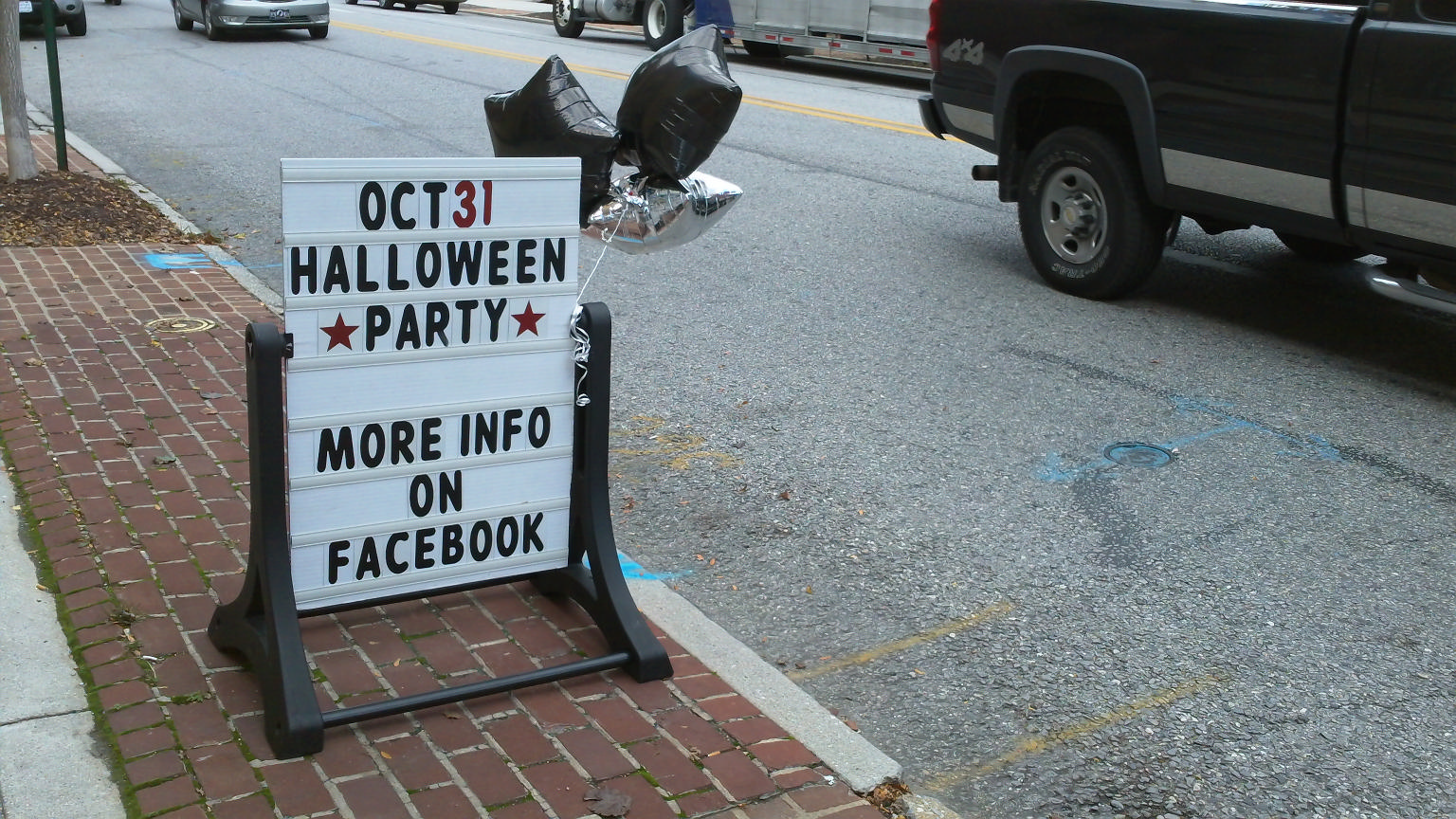 Located at 22 Carlisle Street, they have parties, but you can also rent the arcade for events.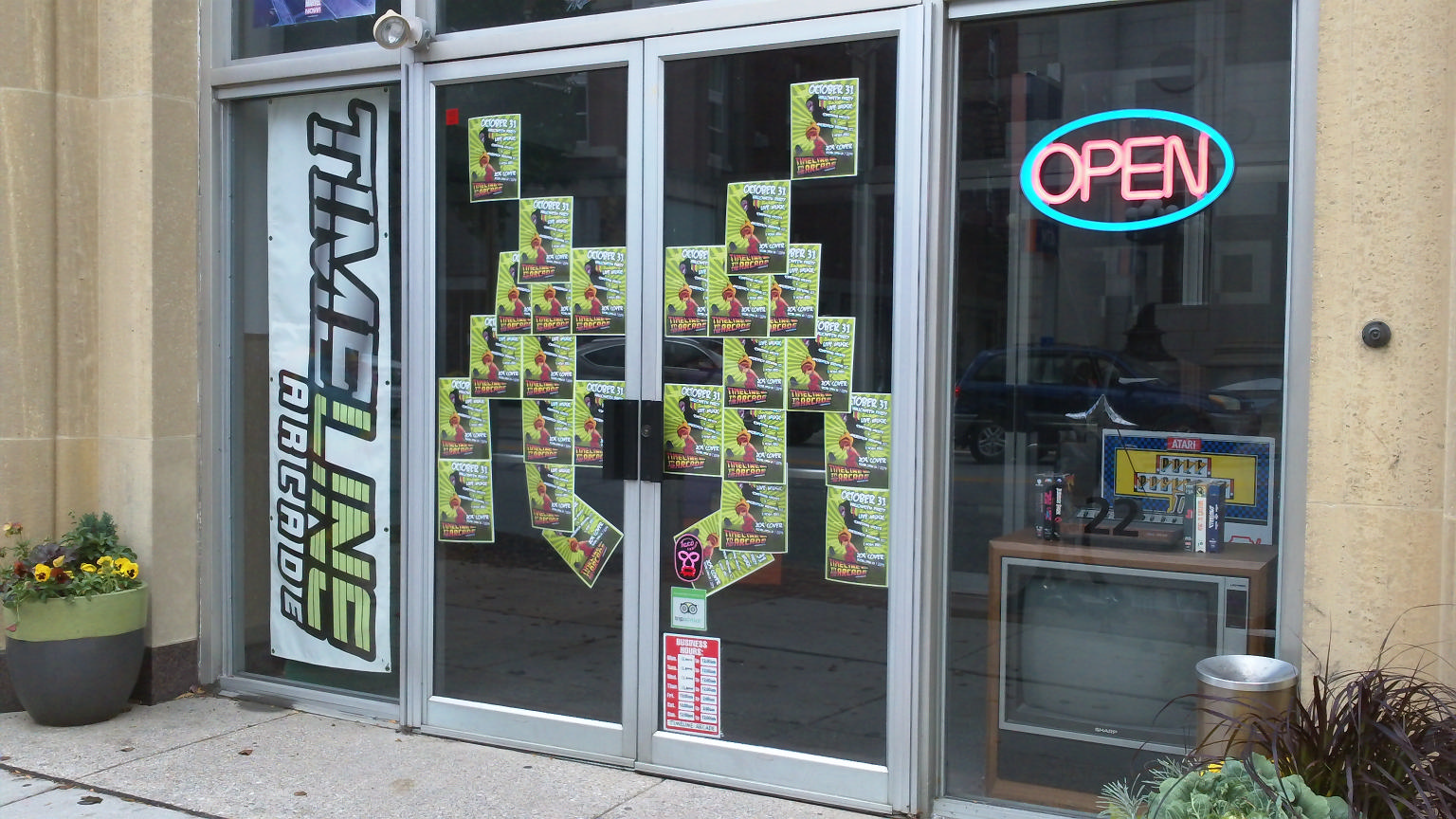 Invaders have taken over the arcade!
Actually it's flyers advertising the upcoming Halloween party.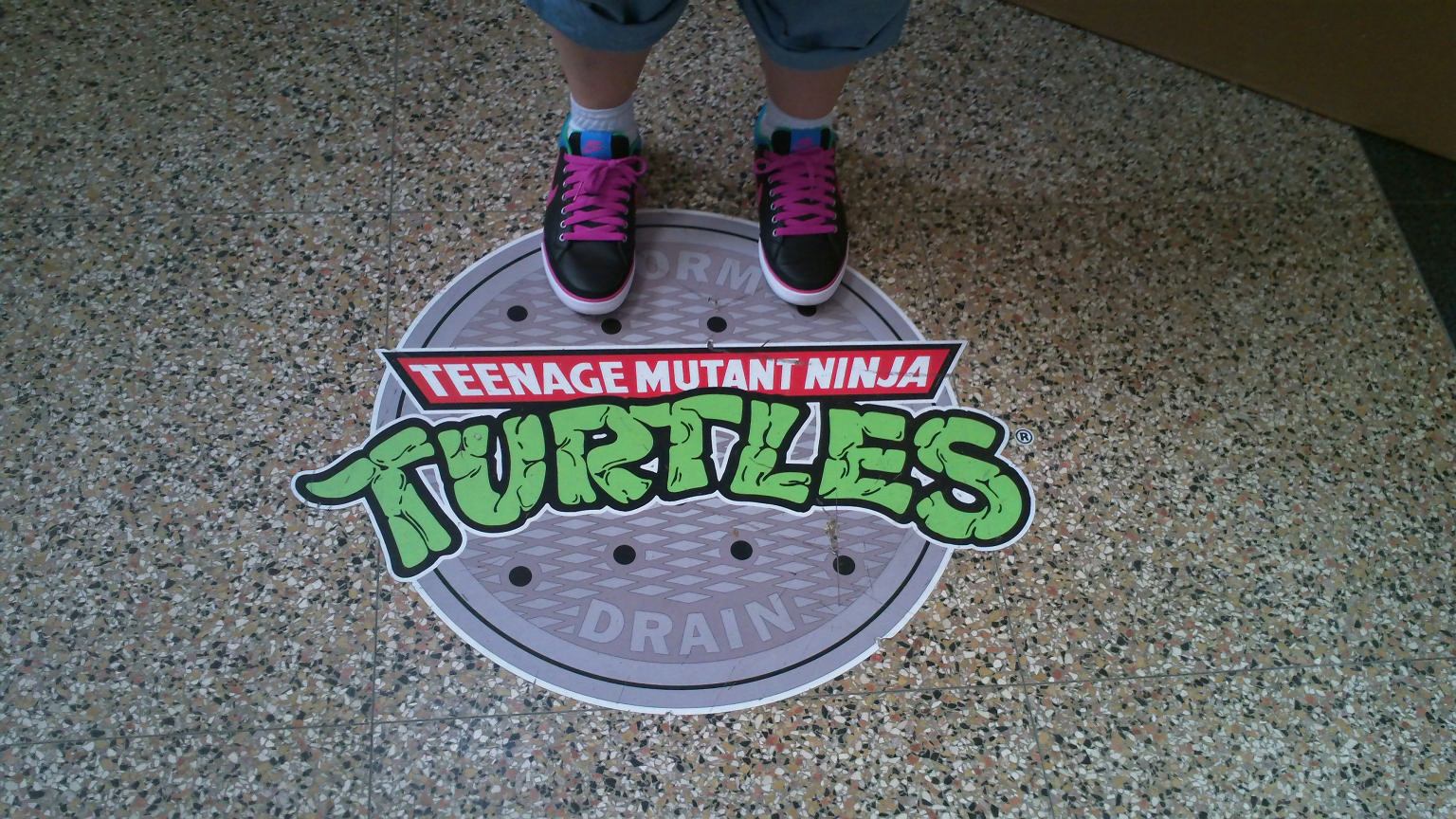 What's going on here, though?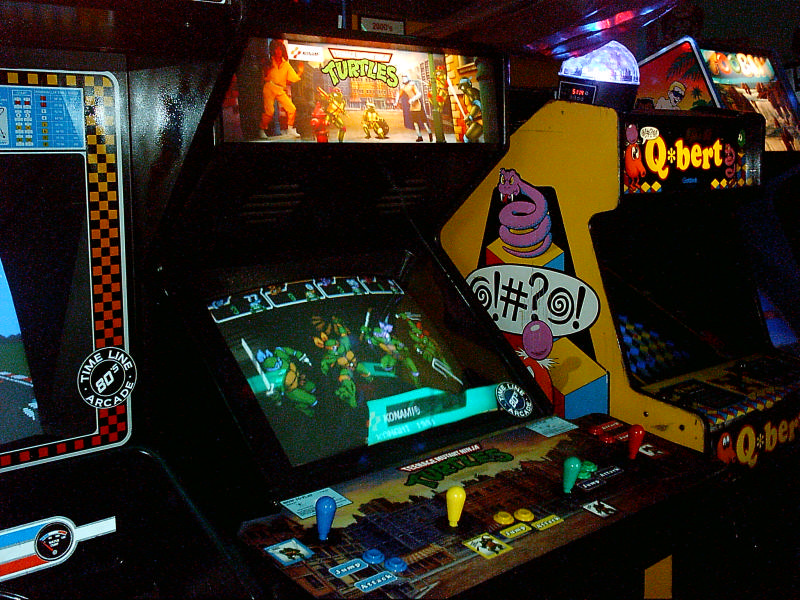 Just in time for the new movie, this machine was converted to the somewhat rare sequel game, "Turtles In Time."

BACK TO PINGEEK.COM
PAGE 2